This report module prints an audit of all activity that took place in the Customer Account Maintenance module. It is considered a daily report [this report does not need to be run on days when no activity has been performed in the Customer Account Maintenance module] because any errors that are detected on the report should be corrected prior to updating the General Ledger. When you access this module, the screen will appear as follows: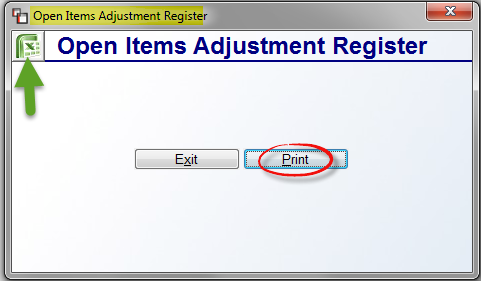 Click the Print button to print to paper, or you can click the Excel icon to export the data. You will then be prompted for a print confirmation as follows: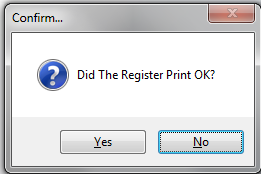 The report will only be cleared when you respond "Yes" at this prompt. Once cleared, the system will prompt this final message when the process is complete:
Click the OK button to return to the exit this module.